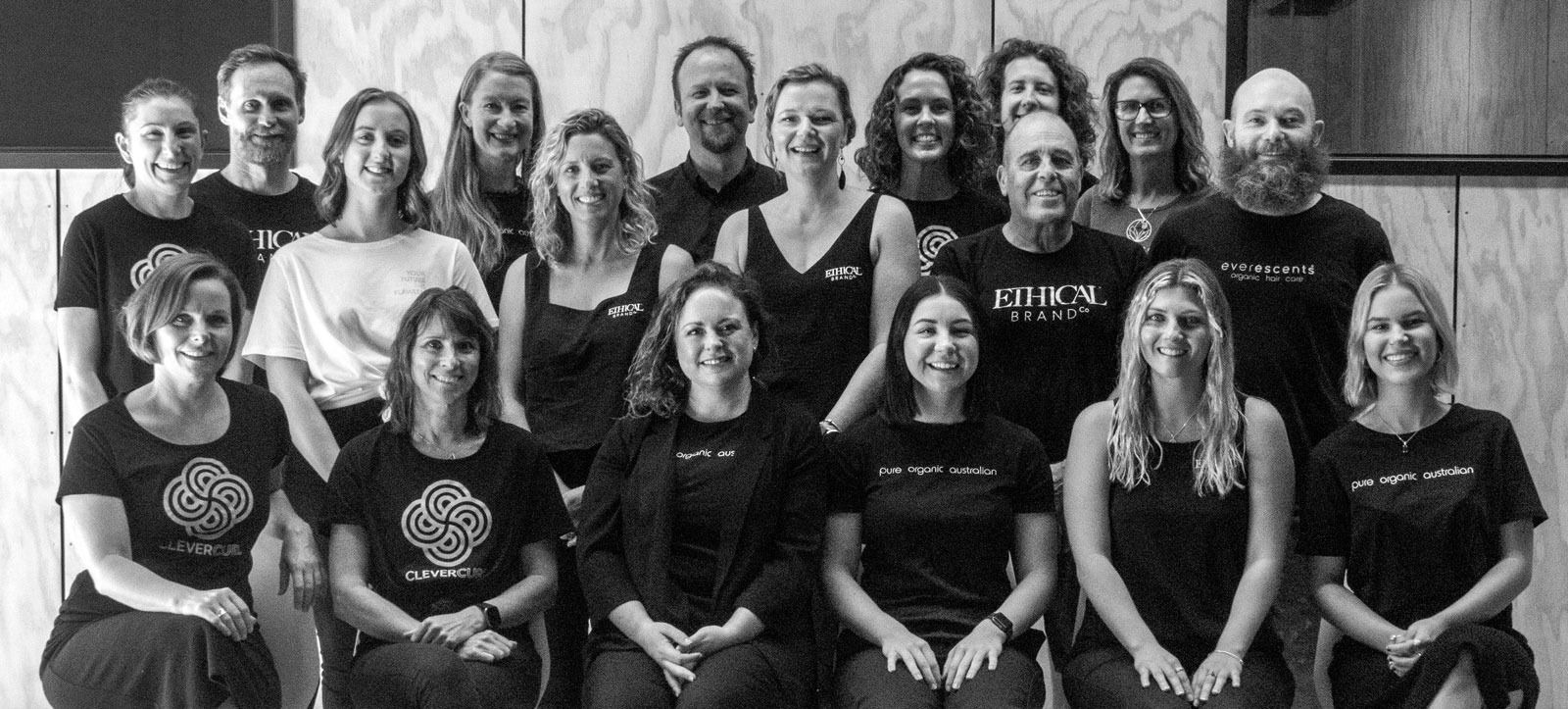 Welcome to our exciting one-stop-shop for all your favourite Organic, Australian and Ethical products! Ethical Brand Co is the owner and manufacturer of EverEscents Organic Hair Care, Eco Style Project and Clever Curl, three amazing hair care brands changing the way we look at the modern approach to professional hair care products.
EverEscents Organic Hair Care has been in operation for more than 15 years and is Australia's leading Organic brand of hair care showing the way with innovative formulations not seen with any other brand. In 2018, Ethical Brand Co created Eco Style Project, a range of safe, high performance hair styling products. More recently, we have developed a specialised range of hair products completely dedicated to the Curly Girl Method, under the brand name Clever Curl.
Our products are meticulously designed by combining the latest advancements in safe ingredients with innovative manufacturing techniques, hand-crafted to create uncompromising quality. All products are Certified Cruelty Free, with all but a few products also 100% Vegan Friendly. We are sure that you will love our range of products and are proud to offer a money back guarantee for your purchase.
We manufacture all our products in Australia in a Certified Organic Factory. The Ethical Brand Co headquarters is nestled in the tranquil surrounds of the Sunshine Coast in beautiful Queensland Australia. You can be confident of the quality of our products by purchasing directly from us as the manufacturer.
We are passionate about the environment and all our products are produced with responsible business practices. Our factory is 100% solar powered and ISO 9001 accredited, and our custom designed sales office and warehouse is also 100% solar powered. As part of our commitment to having a positive impact on our climate and environment, we are also proud to plant over 500 trees a year through Carbon Neutral.
Ethical Brand Co is also a proud supporter of Camp Quality, providing Australian kids with cancer the opportunity to thrive, and the Butterfly Foundation, helping provide a better future for Australians affected by eating disorders and negative body image.
The team at Ethical Brand Co acknowledge the traditional custodians of the beautiful land we have the honour of working, living and playing on – the Yinneburra clan of the Gubbi Gubbi people. We acknowledge their loss of life, land and livelihood; the displacement of children, family and community; the fragmentation of identity and history. We are proud supporters of Reconciliation Australia and the work they do to educate the community and strengthen the relationships between Aboriginal and Torres Strait Islander people and non-Indigenous Australians. We share their vision of living in a just, equitable and reconciled Australia.
Here at Ethical Brand Co you will also find a small selection of handpicked products from other suppliers that the team here are passionate about. Our vision is for the Ethical Brand Co shop to be a hub where you can purchase all your favourite Ethical brands in the one place.
Ethical Brand Co is your supplier of something special!