Have you ever arranged your travel itinerary just to fit in with your wash day? Passed on a tour or activity just because it involves a helmet or a windy boat ride? We know some of our Clever Curl team are guilty for it, and surely we're not the only ones!
Travelling can sometimes be a stressful experience, especially if you know your hair doesn't take well to a new climate. Whether you're on holiday or travelling for work, your hair may be required to cope with an environment that it's just not used to!
Our team have put together their best tips for travelling with curly, wavy, kinky and coily hair.
1. Pack the right products for your hair!
This may sound easy at first, but generally when you are travelling your hair does not behave quite the same way it does at home. This is likely due to the activities you are participating in and the experiences you are enjoying at new places. The climate also has an impact on how your gorgeous locks might choose to behave. We recommend choosing products that are high in moisture content and won't take you hours to complete your wash day.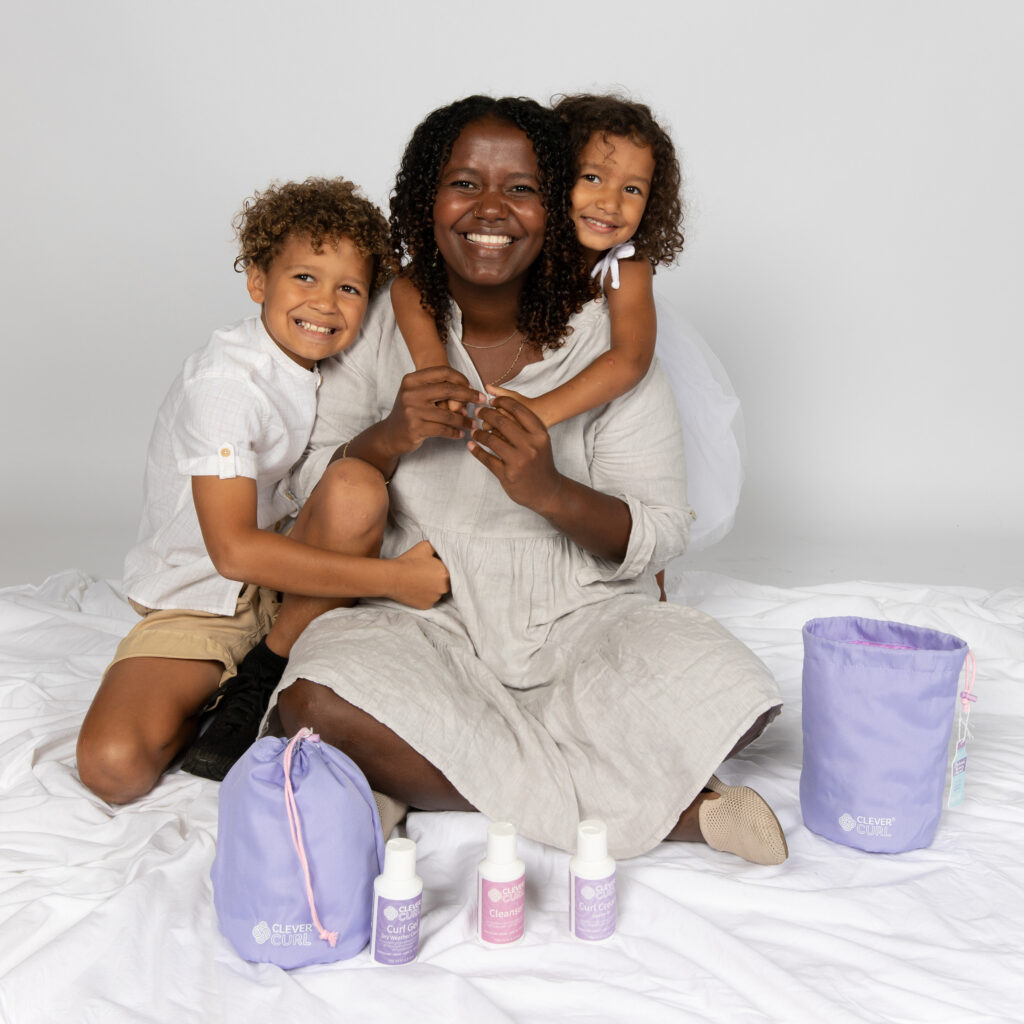 2. Pack smaller sizes of your favourite products!
Bringing smaller sizes of your favourite hair care products is great for two things.
One: saving room and weight in your luggage! And two: preventing spillages!
Yes, spillages can happen in your luggage especially if the product you have requires a pump to use them. The last thing you want when you arrive at your destination is to find out your favourite item of clothing now has conditioner all over it. Luckily our Clever Curl and EverEscents travel size products have a cap to keep all that goodness in. Whether you're a fan of Organic Ingredients or you love to lock in that moisture with your favourite curl products, we have you covered.
Our Clever Curl Compact Travel products come in a handy 130ml size, big enough to last our curlies multiple wash days but small enough to fit in your suitcase. The convenient 130ml size and screw top lids mean no leaks or squeaks with these little ones – simply pack and go.
Some EverEscents Organic Shampoos, Conditioners and Treatments are also available in a handy 100ml size with a flip top cap. This is a super handy size to be using while travelling as you are able to pop them in your carry-on luggage if you're heading for a weekend away.
Both our travel size EverEscents and Clever Curl products are refillable, and you can even purchase an empty EverEscents 100ml travel bottle with blank, customisable label to fill from your at-home packs.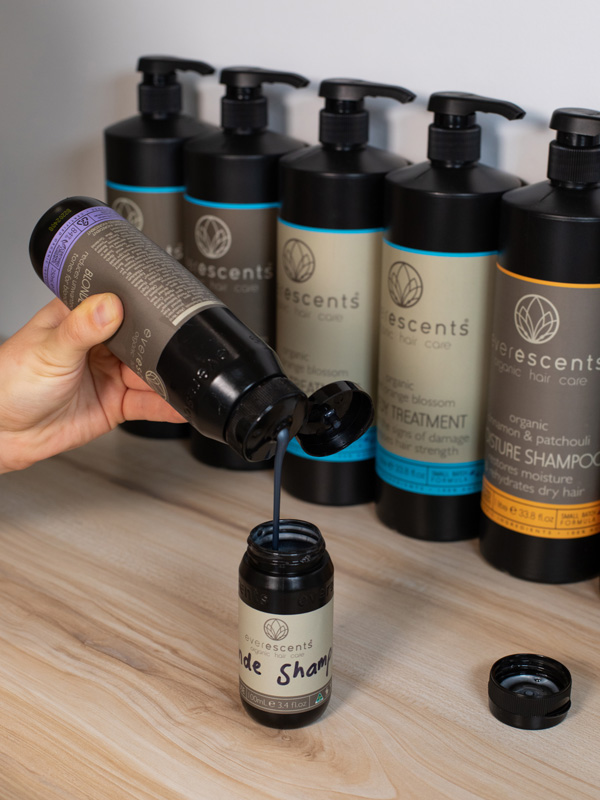 3. Bring your silk or bamboo pillowcase!
Often the easiest way to reduce frizz while sleeping is to use a silk or bamboo pillowcase. Generally, hotels, motels and especially backpacker rooms do not take into account the quality of bed linen, and we all know that moving around in your sleep can be the instigator of bad morning hair! To save yourself from a scary surprise in the morning, we would highly recommend bringing your silk or bamboo pillowcase from home with you.
4. Get a haircut before your trip!
A great piece of advice from our in-house hairdressers is to get a haircut before your trip! Avoid any unnecessary tangles and teases from dried ends by having a chop before you head off.
If you're planning on travelling for long periods of time, be sure to get a styled cut that will easily grow out without requiring frequent trims.
5. Hydration is key!
Keeping your hair happy & hydrated is key to keeping it from becoming a frizzy mess. If you're spending time in the pool or sea this may increase the risk of drying out your hair, so be sure to pack those super nourishing products that will give you an extra hit of moisture.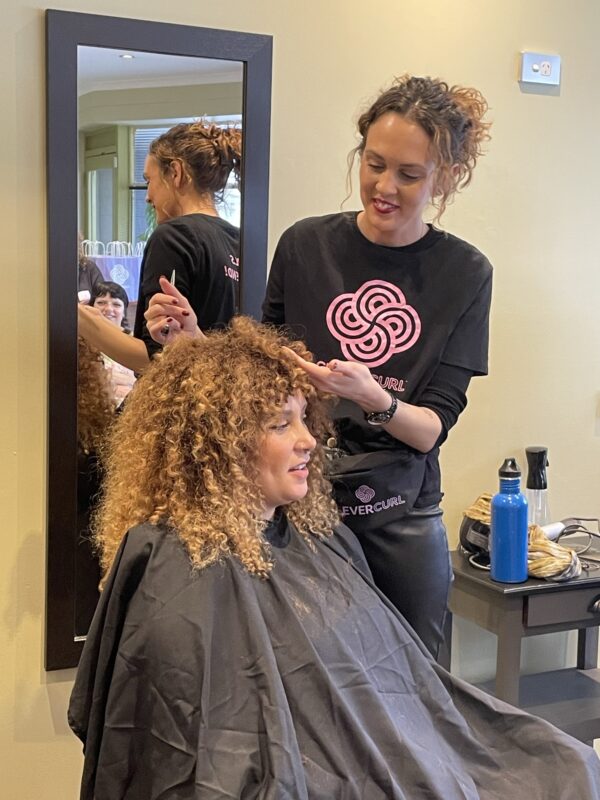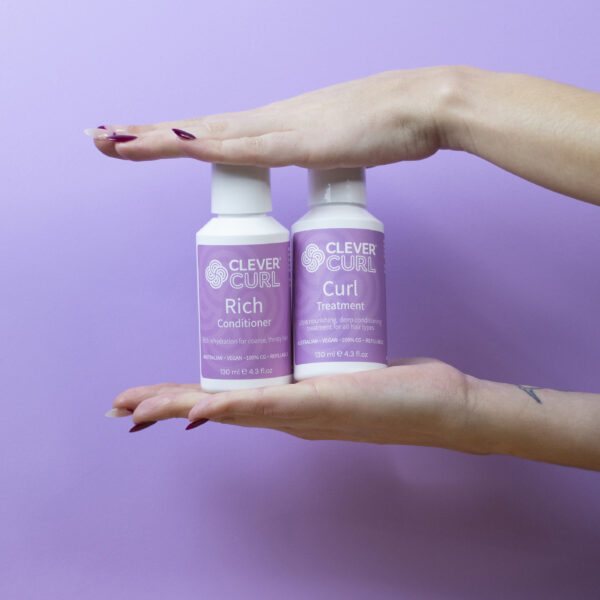 6. If all else fails, tie it up!
Silk scarves, claw clips & scrunchies are your best friend! Accessorising doesn't have to be hard, and making your curls pop doesn't have to mean washing or re-freshing. For the most part, your curls will never do what they've been told to so using silk scarves, scrunchies or claw clips can help take the stress off taming that mane.
Using silk scrunchies or scarves on flights can also help to alleviate frizz as your hair is up and out of the way.
Below are a few examples of hairstyles we love!

For curlies, your hair is your best accessory. It is part of your identity and it makes sense that we want to protect it. That's why we have developed these ultra nourishing, easy to use products to ensure your hair does not get in the way of experiences the places you visit!
Love always, The Ethical Brand Co Team