Festival season gives you a great excuse to basically do whatever you want with your hair! You can go completely natural, completely extra and everything in between. Some would prefer to not spend a lot of time on their hair, and some love to spend that time ensuring their locks look fabulous before they enter the festival.
Before we go into festival hairdo inspo, read on for product recommendations to maintain your hair's health while dancing the days away, especially over multiple day festivals. 
EVERESCENTS FRESH MINT SHAMPOO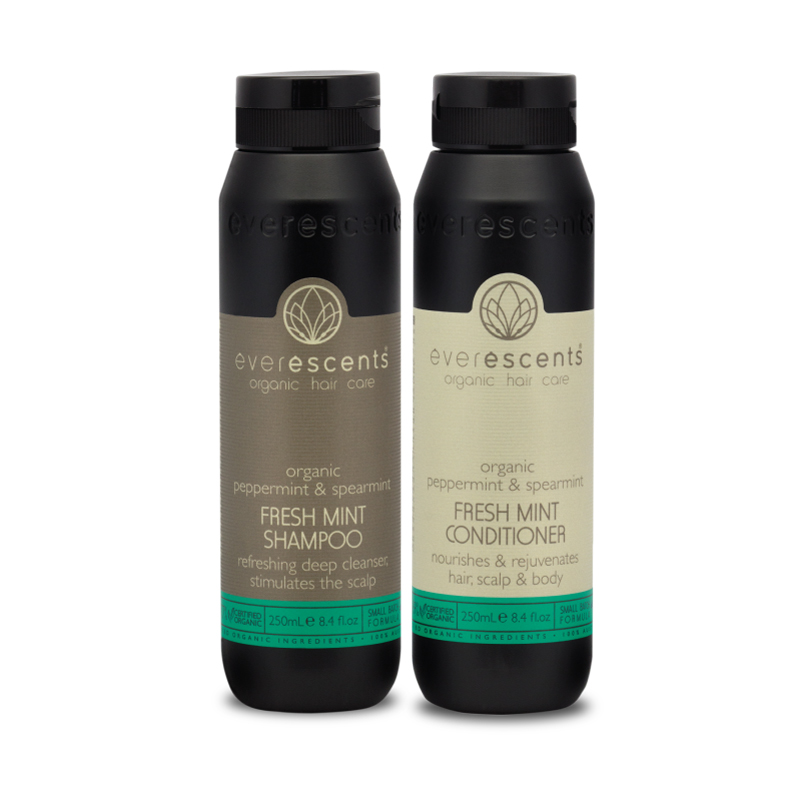 A must have festival shampoo is our Organic Fresh Mint Shampoo.  The Fresh Mint Shampoo deeply cleanses and clarifies the hair of excess sweat, dirt, oil and product – all the things that will most certainly build up in your hair at a festival! Festival showers often have a time limit and sometimes you just can't get that double cleanse in. The Fresh Mint Shampoo's clarifying and detoxifying ingredients do so much work in the first cleanse that you can get away with just the one if needed.
EVERESCENTS ULTIMATE HAIR ENHANCER
Our Organic Ultimate Hair Enhancer is another important festival product. The Ultimate Hair Enhancer is a great leave-in for all hair types, but what makes it perfect for festivals you ask? UV protection! Hair gets significant sun exposure at festivals, and when hair is exposed to the sun, UVA and UVB rays can damage the cuticle and fragment the Keratin in the hair. Our Ultimate Hair Enhancer contains an ingredient named Kerarice which is proven to provide UVA and UVB protection. Spritz this over your hair before making your way to a festival.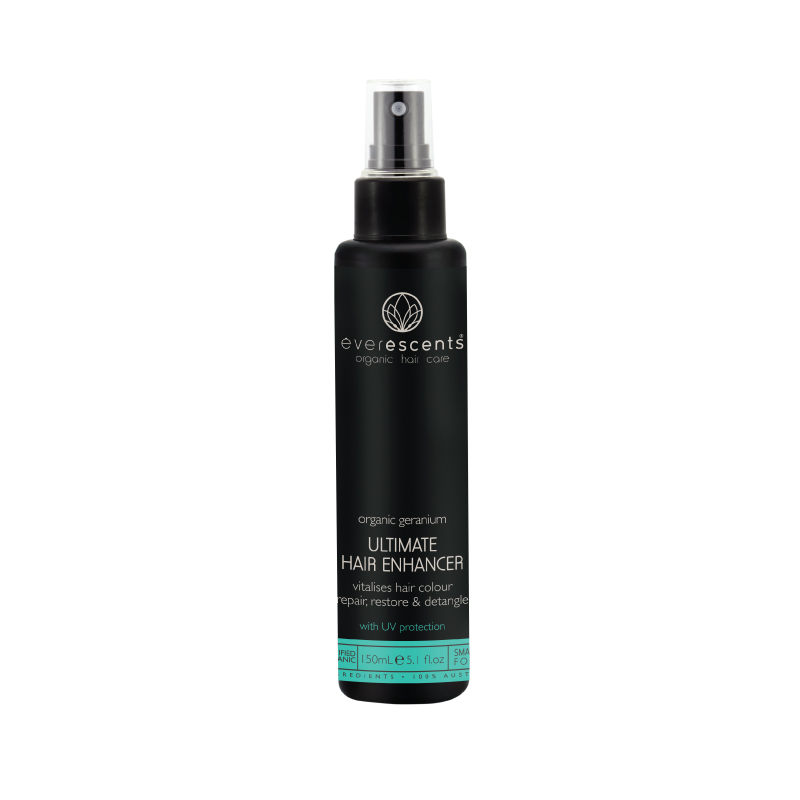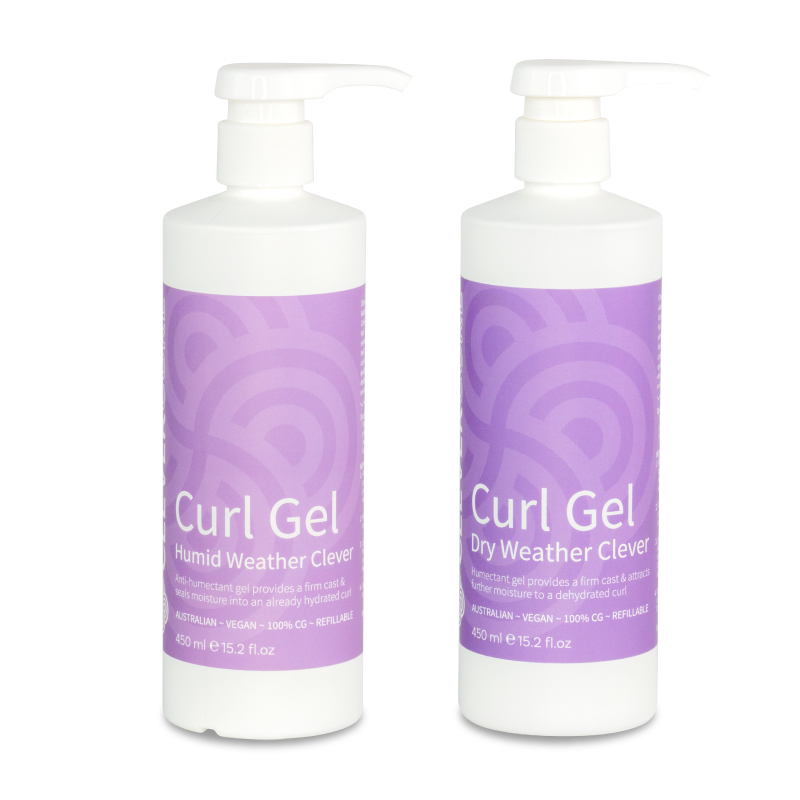 The Clever Curl Dry Weather and Humid Weather Gels are a perfect addition to your festival bag – and not just for the curlies. The Gels are of course fantastic for defining, accentuating and holding textured hair at a festival. They are also perfect for refreshing curls at multiple day festivals. When you wake up and your hair is a frizz ball again, revive it by wetting it down with some water and squishing some gel in! The Gels can also be used to create those sleek festival looks, either on their own or with Hairspray applied over the top. The gels provide the hold and shine to those sleek looks and will help to prevent the frizzies and flyaways. 
ECO STYLE PROJECT DRY SHAMPOO AND HAIRSPRAY
The Eco Style Project Dry Shampoo provides a clean and instant refresh for all hair and scalp types. It is designed to absorb excess oil, dirt and unwanted residue, leaving the hair refreshed and manageable – perfect for stretching out wash days at a festival. Even better, this Dry Shampoo also encourages volume and texture, and is amazing for prepping your hair for your festival hairdo.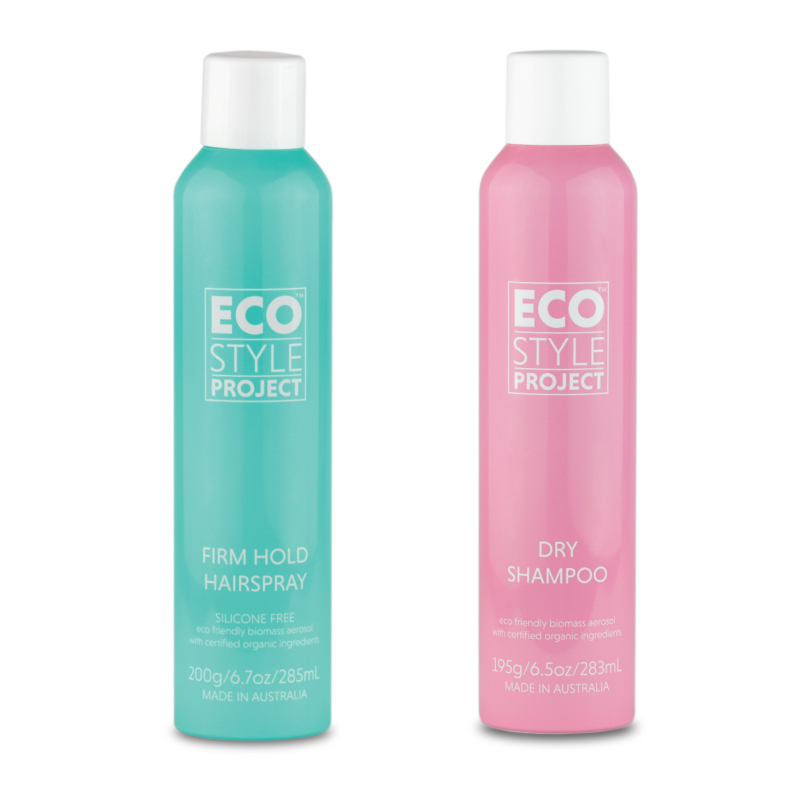 The Eco Style Project Hairspray provides a firm hold for any hair style. Ideal for creating and maintaining hairstyles that look and feel stylish and natural. This will hold that hairdo in place for the entire day! Our Hairspray is even reworkable and humidity resistant – perfect for those rainy, humid festivals. 
Now for the fun stuff! Let's have a look below at some of the festival hairstyles the team at Ethical Brand Co recommend:

 
Simple and effective. Boho hairstyles look great on any hair type, colour and texture. They are a wide range of messy, effortless looking hairdos that are absolutely perfect for any festival. 
Keeps the hair off the face and stays in place all day long. The perfect festival hairdo! Zhoosh it up with some glitter and other accessories to make it more festival-y.
Extremely easy to do and makes a great festival hairdo, especially for those who aren't great at styling their hair or are after a quick and simple style. You can even get creative by threading light jewelry or flowers through plaits.
We love this one. There is so much you can do with a headscarf, no matter what your hair is like! Headscarf looks are great for multiple day festivals to hide kinks and oiliness, and to add some extra spice to your festival outfit.  
Very cute, very festival, very versatile and pretty easy! Great for all hair types and lengths. Tie your entire head of hair into two space buns or go for the classic half up, half down look.
Keeps the hair off the face and neck and will stay in place for often even more than a day. For extra tight braids, braid your hair wet the night before the festival and leave them in for any amount of time (3 days if you wish), they'll still look great!
How great are festivals and how great is it to have this freedom and creativity with our hair! 💚