The festive season is a time to show how much you love and appreciate those closest to you. At Ethical Brand Co, we also wish to do this for our customers and each year we bring out gift packs to showcase that!
As always, the clever creative team design packs that not only look great but are also keeping our Mother Earth at the forefront of our mind. Ethical Brand Co is a huge advocate for having a positive impact on our climate and environment all while producing with responsible business practices.
By presenting our gift packs beautifully we save you the need for extra wrapping and tagging. A great way to cut back on paper wastage and the phenomenal number of trees cut down simply for the purpose of our festive packaging.

The 2022 EverEscents Trio Packs are fun, fresh and festive. Containing your favourite Organic Shampoo and Conditioner pairs with a luxurious bonus 235ml Cinnamon and Patchouli Deep Treatment, with the exception of our Berry Blonde Pack which features a bonus 235ml Berry Blonde Treatment.
There's something for everyone and we take the guess work out of gifting with the option to deliver a special something to your loved one's front door.
Our much-loved range of professional quality products are fragranced with pure essential oils makes them not only effective but also a deeply nourishing and wonderfully therapeutic haircare range. The perfect gift for anyone looking for luxury in the comfort of their own home.
If you are not familiar with the entire range of EverEscents, here's your refresher.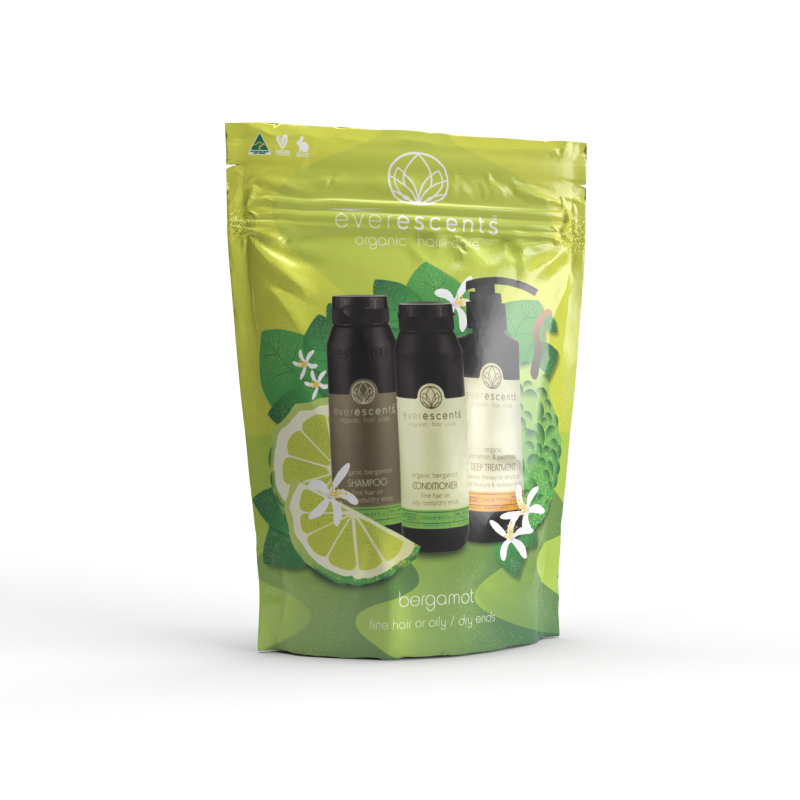 Our Bergamot Range is the lightest of our formulas and is perfectly suited to those of finer hair types. This range is great for anyone prone to oiliness at the roots yet still needing nourishment at mid-lengths and ends. Bergamot has an uplifting citrus fragrance and acts as a mild astringent, keeping oiliness in check while still being super gentle.
The Rose Range is a great family favourite as it suits all hair types! The Organic fragrance in this product comes from Rose Geranium and Rosemary essential oils yet feels like a fresh Wild rose perfume. This particular range is super refreshing and the essential oils can assist with hair and scalp stimulation. Even thirsty hair types love the balance and scalp benefits this powerhouse offers.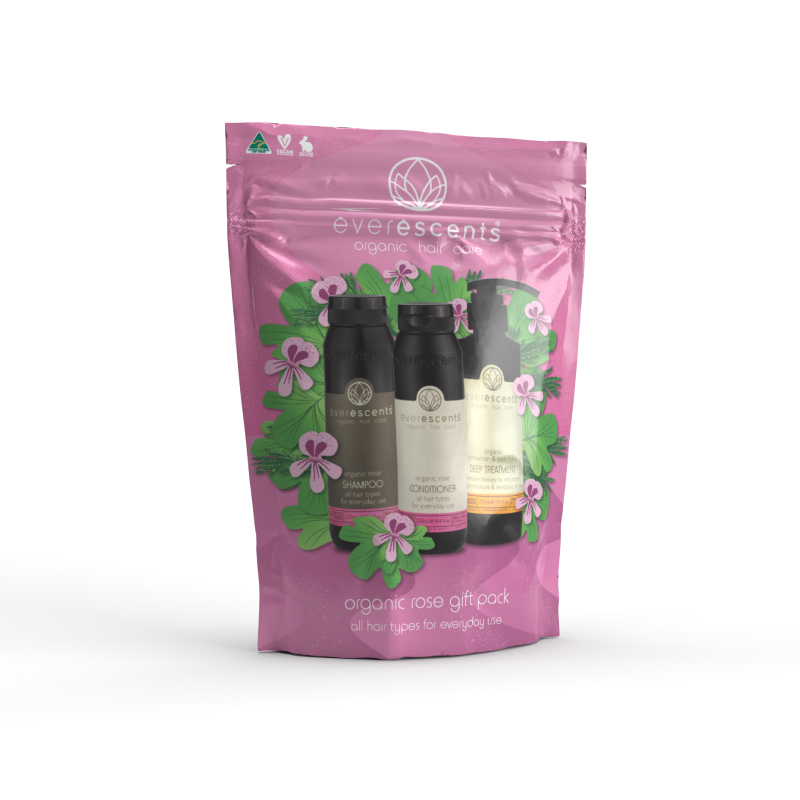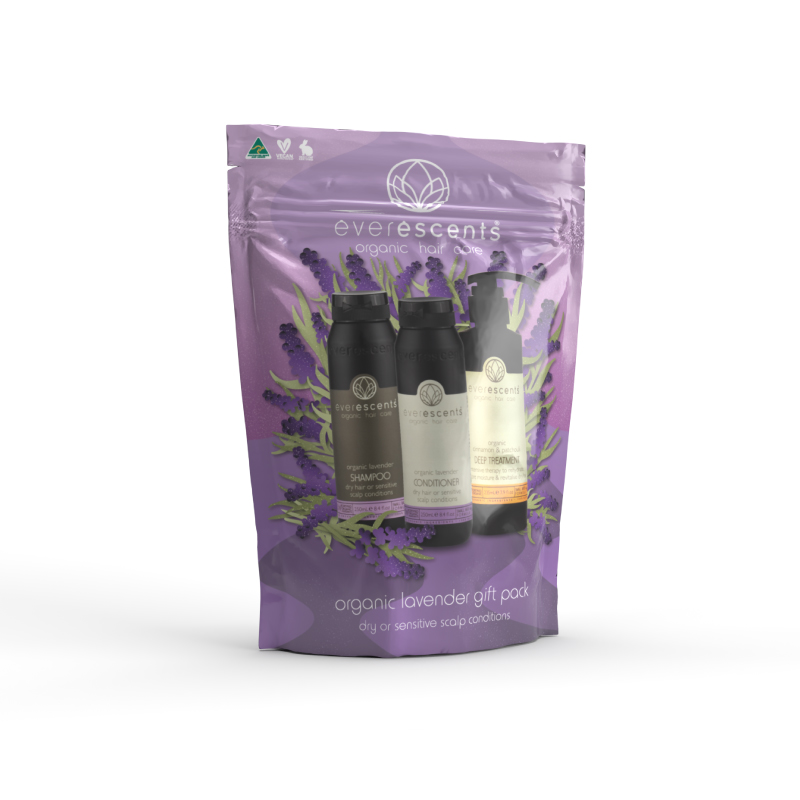 Lavender needs no introduction. It's versatile and earthy fragrance is loved by many! Organic lavender essential oil is known for its calming and relaxing properties and may assist in alleviating symptoms of insomnia, stress, anxiety, and tension. Lavender essential oil is also mildly antiseptic, so fantastic for soothing dry scalp conditions or mild irritation.
Our Fresh Mint range is clarifying and deeply refreshing. A firm favourite with our short haired fans and anyone who lives a very active lifestyle. This product provides a deep clean, and lasting minty freshness of organic menthol, mint, and spearmint essential oils. Curly Girls are also massive lovers of this product as this is a great substitute to break up your wash routine with a deeper-reaching detox.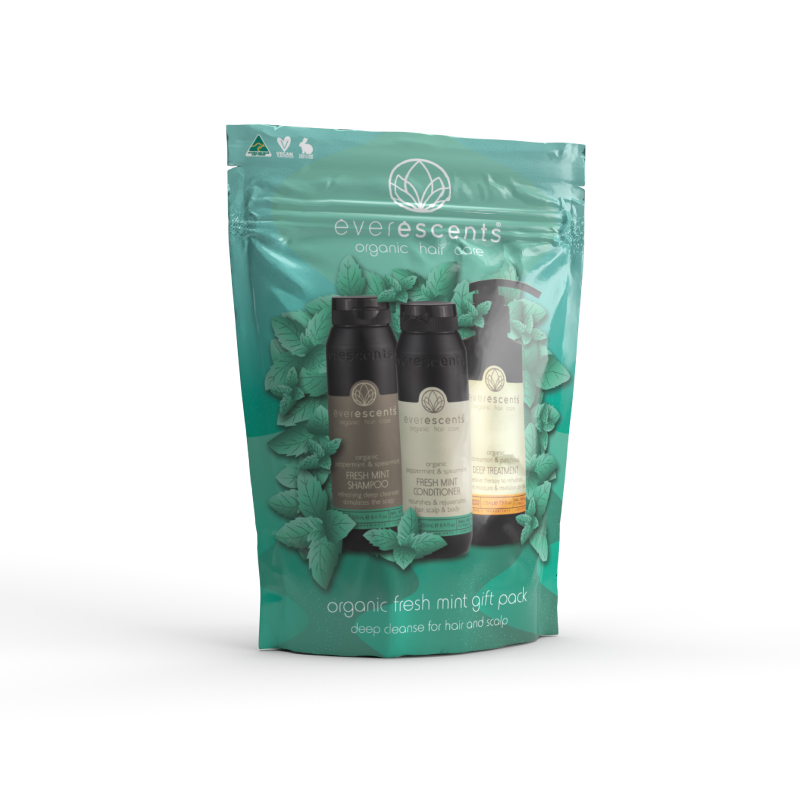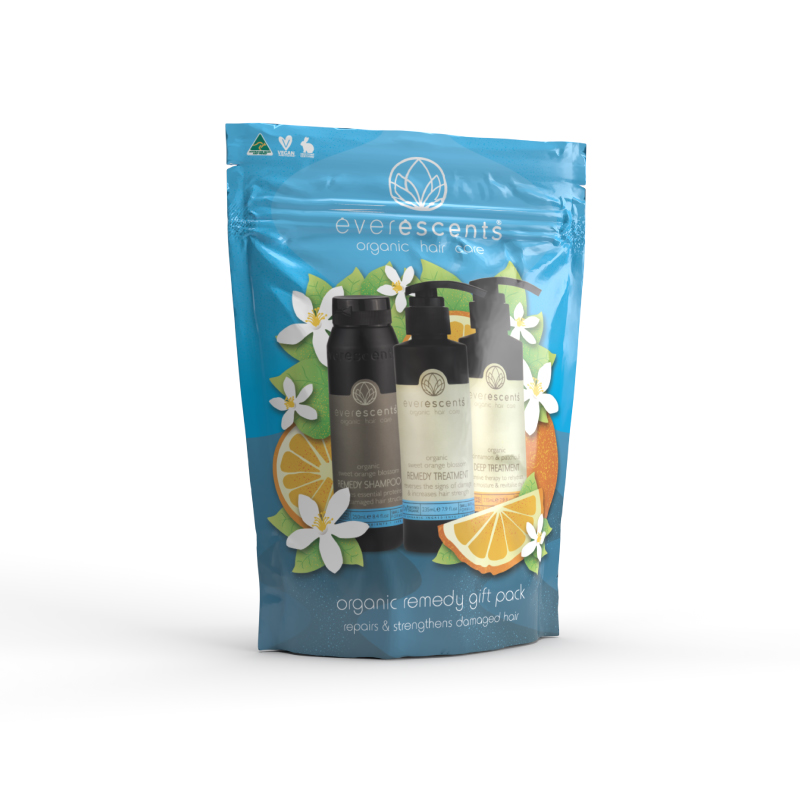 Remedy Range is the perfect balance of moisture and protein. With the next generation of hair protein reconstruction technology, this range is designed to restore hair structure and repair hair that is damaged from excessive chemical treatments or environmental factors. The Remedy Range is also a good friend of finer-haired curlies who may need a gentle protein boost. Sweet orange blossom essential oil inspires abundance, fosters creativity and supports a positive mood – a firm favourite in our office!
Our famous Moisture Range is fragranced with the much-loved Cinnamon and Patchouli essential oils, evoking warm festive feelings and the aroma of Christmas, Moisture is a strong gifting favourite. Suitable for thick, thirsty hair types and rehydrates damaged hair and curls. This range is super rich and moisturising and leaves the hair smelling divine.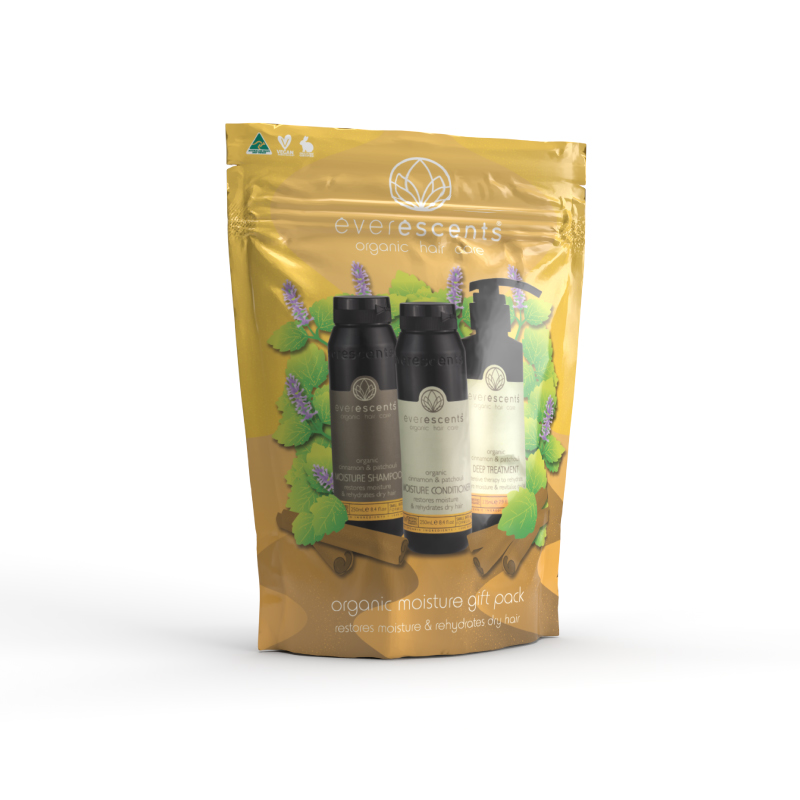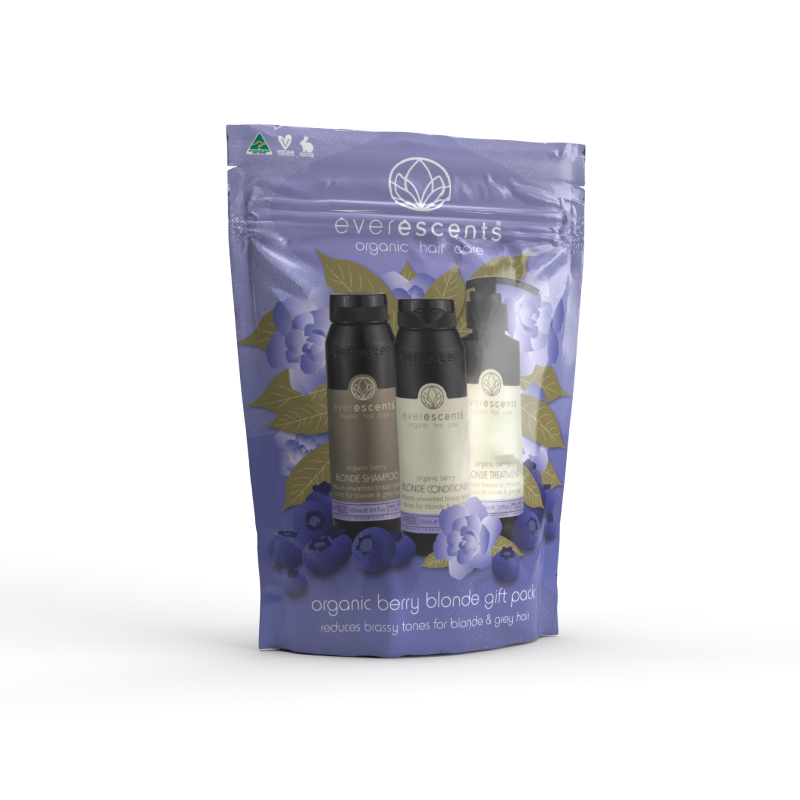 Last but not least, our Berry Blonde Range is the perfect companion for excessively thirsty/ coloured or dehydrated hair needing extra moisture. The gentle toning benefits of our non-synthetic formula is achieved by using red sweet potato skin and gardenia berries to gently reduce brassiness and maintain blonde and grey hair.
There's something to offer everyone in our EverEscents gift pouches.
After a great deal of requests, we are pleased to offer Clever Curl Duo Packs this year as part of our festive gift guide.
Available in both Original and Fragrance Free these duo packs offer a combo of either shower products or styling products.
Our disco Christmas themed duo packs are bright, bold and beautiful to suit every crown of curls. Our four combos are as follows.
Combo 1 – Available in both Original and Fragrance Free
Cleanser and Light Conditioner
A Clever Shower Duo for fine textured hair
Combo 2 – Available in both Original and Fragrance Free
Cleanser and Rich Conditioner
A Clever Shower Duo for coarse, dry or dehydrated textured hair.
Combo 3 – Available in both Original and Fragrance Free
Wonderfoam and Humid Weather Clever Gel
A Clever Styling Duo for fine textured hair
Combo 4 – Available in both Original and Fragrance Free
Curl Cream and Dry Weather Clever Gel
A Clever Styling Duo for coarse, dry or dehydrated textured hair.
Take time to ground yourself and focus on the feel-good season of friends, family and festive cheer. After all, it's the most magical time of year.
Affirmations for this festive season:
I am the creator of my own happy life
I am worthy of health, wealth and love
I will give myself more time and space that lifts my energy
This Christmas, I choose to give and forgive
Both pack ranges mentioned above are beautifully and ethically packaged to help you make the most of this season's festive cheer. We hope you love them!
EverEscents and Clever Curl packs are now available in salons and online.