Autumn is here and the weather is changing. This in turn changes how hair behaves and feels!
Keeping our hair looking and feeling healthy all year long can take a lot of work and our hair care routines need a bit of adjusting when the weather changes.
You know the itchy, dry skin that naturally comes with colder weather? The same goes for your hair and scalp. The transition between summer to autumn is when it is vital to add a hair mask to your hair care routine or change your shampoo or conditioner up to help your hair adjust to the change in temperature.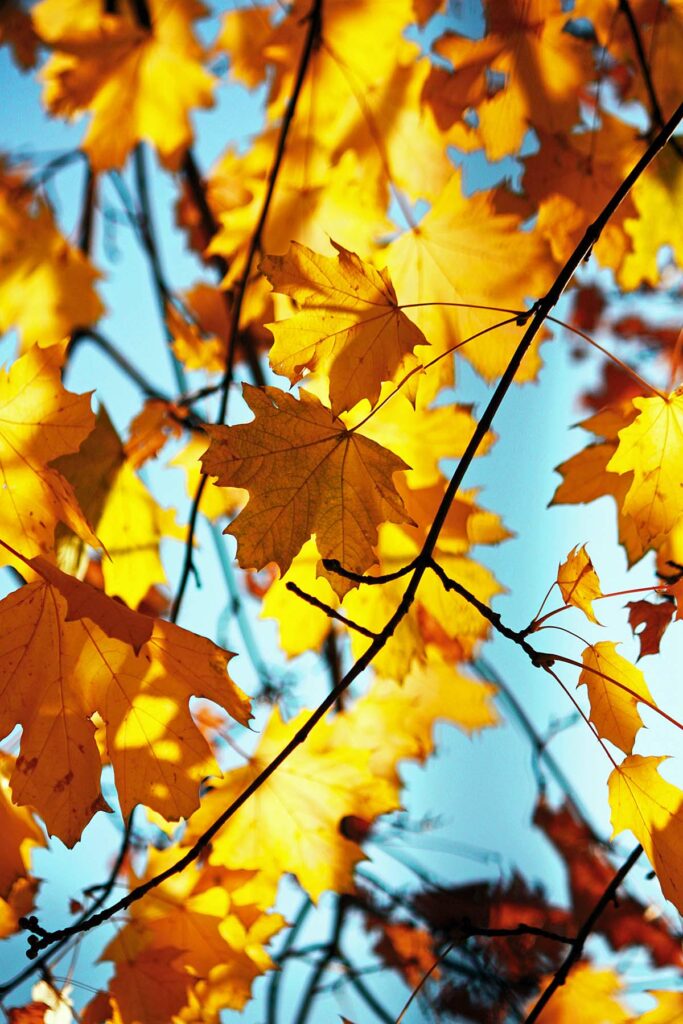 Through the summer months we tend to expose our locks to more chlorine, salt water, sunscreen, sand, layering of styling products and sun rays which can all contribute to dryness, damage and product build up.
So at the beginning of Autumn it is really important to remove that summer build up and give our hair a bit of a detox.
A clarifying shampoo like our EverEscents Organic Fresh Mint Shampoo will get this job done!
This Shampoo is a deep cleanse for the hair and scalp and will help clarify the hair and scalp and remove any stubborn build up to get your hair ready for the next step.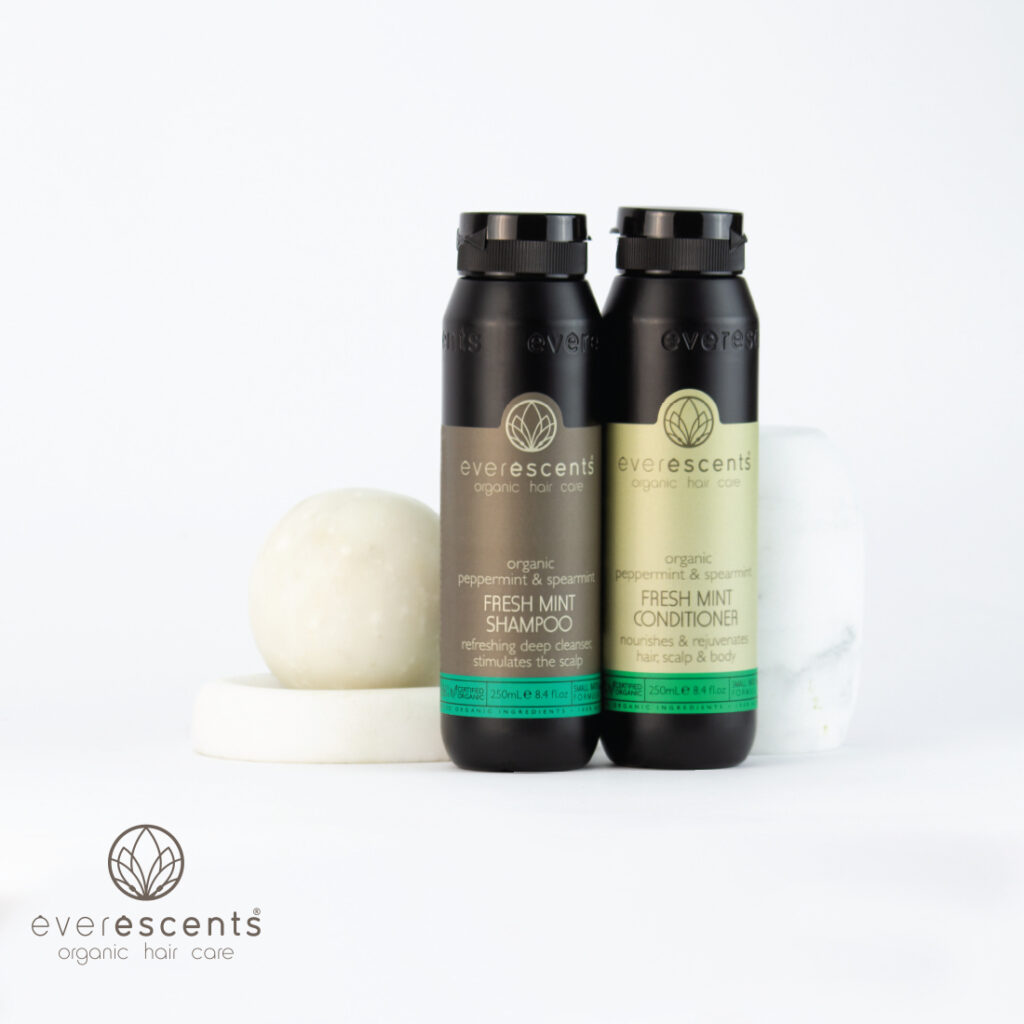 After you've removed the traces of summer from your hair then it's time to think about repairing any summer damage.
Protein treatments will help rebuild the hair from any of the damage that has occurred over the summer.
In addition if you have fine hair you really want to strengthen up the hair so that it can endure the harshness of more heat styling and colder temperatures.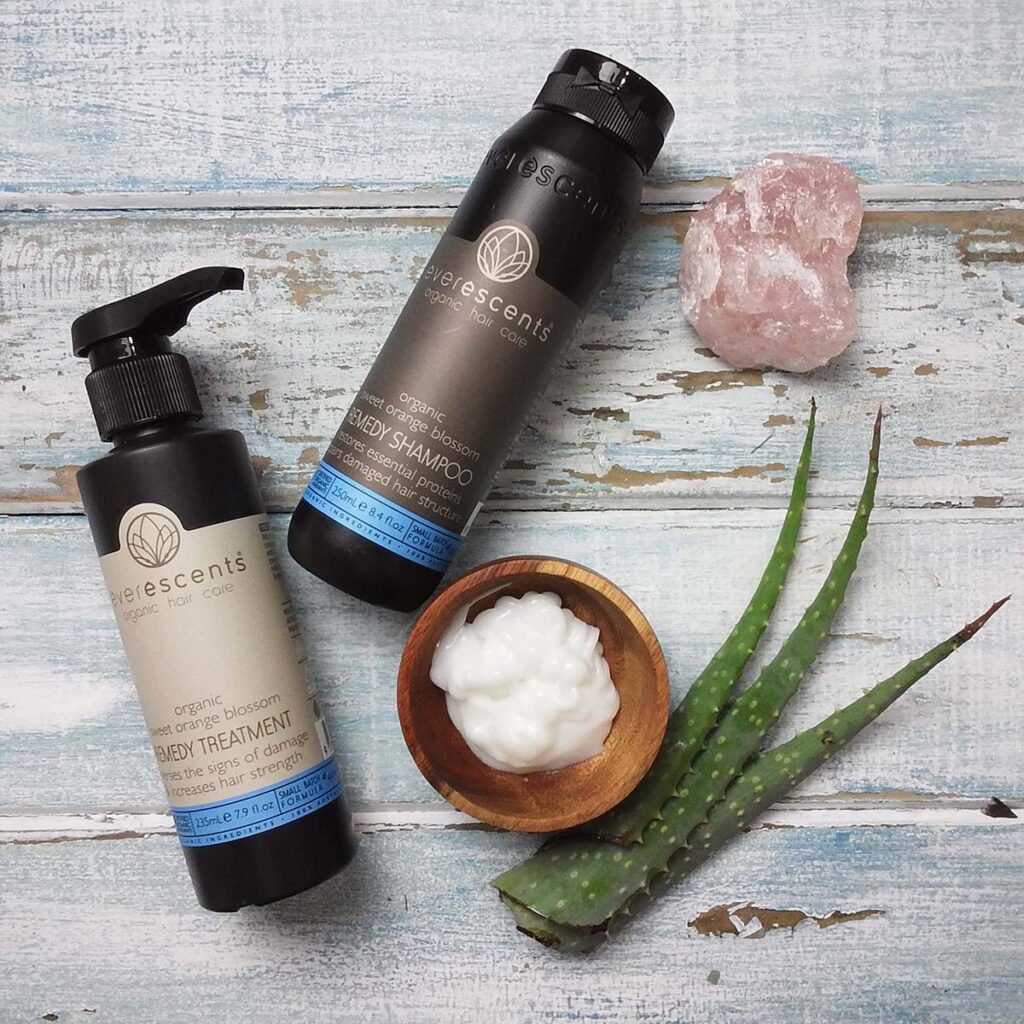 Our EverEscents Organic Remedy Shampoo and Treatment will be your go to for this! This range will restore proteins to the hair structure and repair the hair. It will reverse the signs of damage and return the hair to a healthy condition.
It contains a hydrolised rice protein that will gently repair the hair without any reverse effects and can be used daily.
In the summertime, hair tends to produce a lot of natural oils because we sweat more in the heat so when the autumn weather arrives and it cools down we will produce less of these oils naturally.
In addition when autumn arrives the humidity decreases so this can cause extra dryness for some people due to the lack of moisture being absorbed into the hair from the air.
Autumn brings colder, dryer air which can leave our hair looking and feeling frizzy, dry and damaged.
You may have to work a little harder to keep your hair hydrated, so an important step is to amp up the moisture
Some extra tips for keeping your hair in optimal condition through the season changes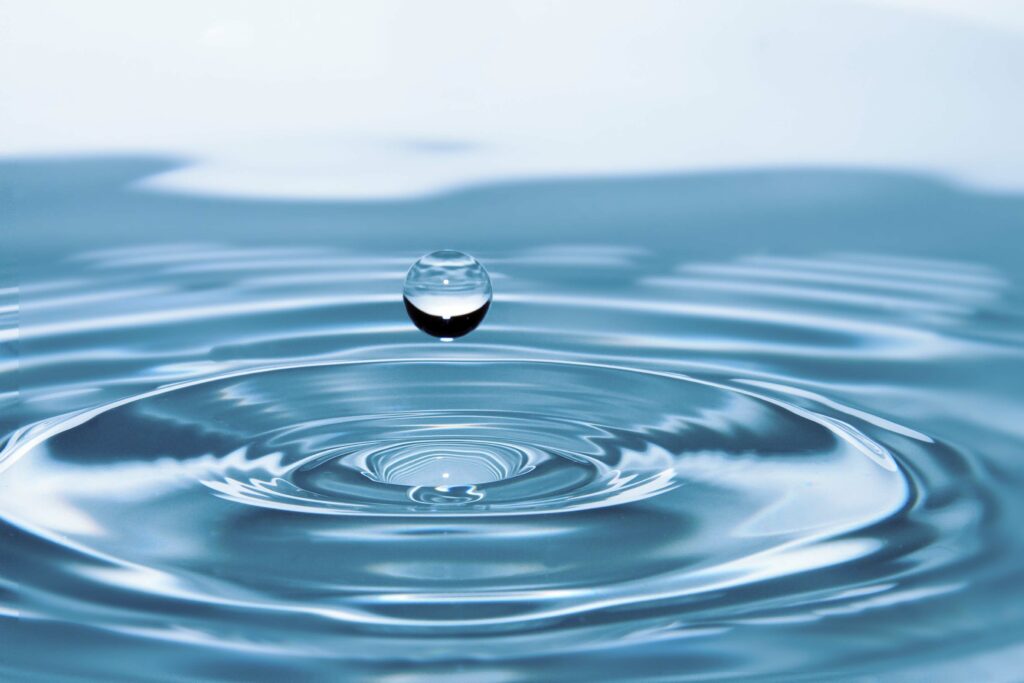 Avoid Hot showers – as the weather cools down we tend to bump up the water temperature on our showers. This in turn may contribute to the hair feeling dryer.
Use a heat protector – in cooler weather we tend to blow dry and use heat to style our hair more often, this can also contribute to damage on our lovely locks. By adding a heat protector like our EverEscents Organic Hair Care Orange & Sandalwood Heat Protector Finishing Cream to our hair care routine this will help eliminate this factor.
Wash your hair less – If you are able to try to reduce the washes you are doing. Less swimming, sweating, humidity and oil production means your hair will stay cleaner for longer and the need for washing may decrease.
Drink lots of water! – Not only something to note for your hair and scalp but for your overall health too! When it is colder we tend to drink less water but this can lead to a dryer scalp so keep up the water intake!