When we hear the words 'Valentine's Day' we routinely think of red roses, chocolates, dinner dates and lovers. We often see Valentine's Day as a holiday celebrated by only those who are involved in a romantic relationship; however, this day can be celebrated by anyone! 
We've put together some special V Day inspiration whether you are spending the day with your lover, your best friends or your fabulous self.
Although celebrating your love every day is important, take this day as an opportunity to really honor the love you share with your significant other. A few ways to do this are: 
Simple gift giving
Rather than spending lots of money on a gift for your partner this Valentines Day, why not keep it simple? Some chocolates or a rose is plenty. Even better, write your partner a letter! We can often get so caught up in the day to day that we forget to express appreciation for our loved ones as much as we should. Sit down with a pen and paper and write a heartfelt, detailed letter to your partner, bestie or family member. It's the best gift of all.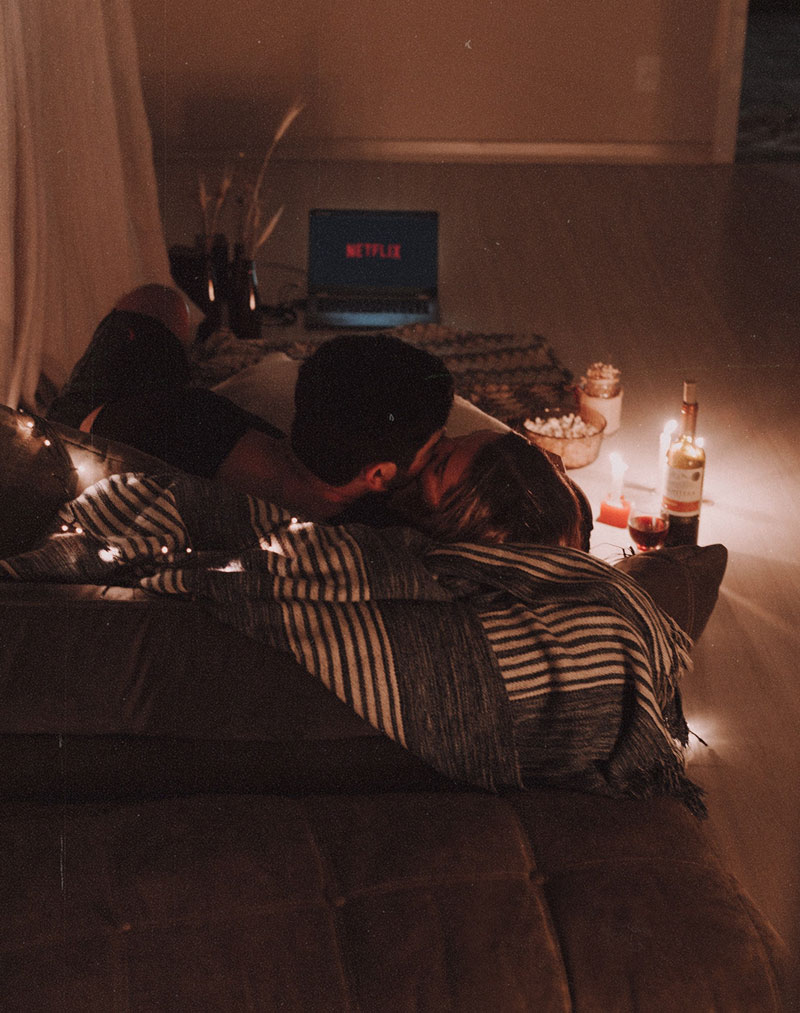 A special dinner date
This will never get old. Go to dinner with your partner. Anywhere. It doesn't have to be fancy, sometimes simplicity is more powerful. Share and enjoy some beautiful food and conversation. Go for a walk afterwards, grab an ice-cream. Be present. 
A picnic
Grab some snacks and drinks, and head to your favourite spot for a picnic. Lay a blanket down and immerse yourself in nature. Bring a speaker. Play a card game. Watch the sunset.
A night at home
Simple and meaningful. Spend the night at home with your lover. Light some candles. Cook a beautiful dinner together. Cuddle up on the couch and watch your favourite TV show. Truly appreciate and enjoy each other's company. 
Friends are the best! Why not express and celebrate the love you have for your friends by spending this special day with them! Some fun ways to do this are:
Dinner and drinks 
Gather your friends and head to your favourite restaurant for a delicious dinner and some cheeky cocktails. 
Platter with a view 
Make a gorgeous spread and head down to your favourite sunset spot – wherever that may be. Share laughs and reminisce.
Get creative! 
Buy some blank canvases and paints and get creative! See how your artistic flow comes through when you are surrounded by your best friends. Paint each other, paint a view, paint anything! It doesn't have to be perfect, just have fun!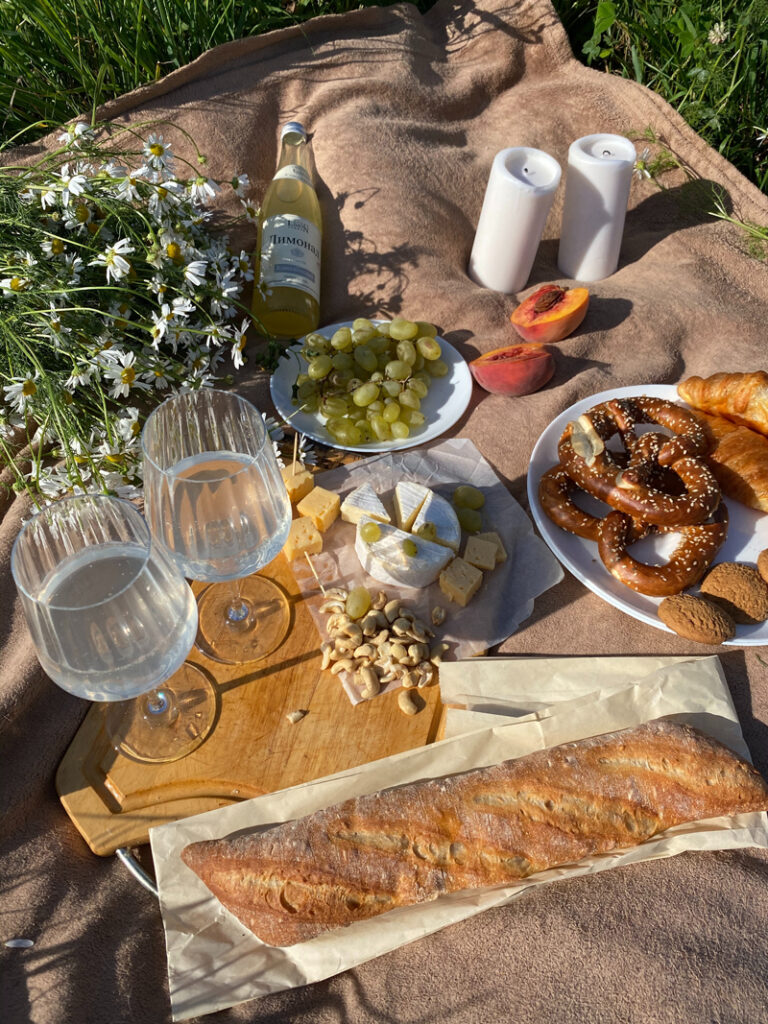 Spa / movie night
Showers, organic hair treatments, face masks, nail painting. Grab some takeaway, hop into the comfiest pjs you can find, and binge watch your favourite TV series or movie series.
For the unattached individuals…
For you, this day is all about self-love – the most important love of all! 
Self-love means to have a high regard for one's own wellbeing and happiness. It means better self-talk, taking care of your own needs, putting yourself first, accepting and appreciating your own being, nurturing your progress, and validating / supporting yourself. 
Channeling self-love is the most powerful way to achieve self-growth, and we are all on this Earth to grow, expand and become the best people we can be, right? 
On the contrary, learning to love ourselves unconditionally is much easier said than done. We are our own biggest critic, and many individuals don't feel that they are deserving of self-love due to insecurity. So, let's chat about some ways you can achieve self-love and self-care this Valentines Day. 
Write a love letter to yourself
 Grab some paper and a pen. Write 'dear (your name)' at the top of the page. Write in second person. Write like you are writing to the love of your life. Write down everything you adore about yourself, both physically and emotionally. Write down everything you are proud of. Write about your uniqueness. Write about why you know you are deserving of love. Read it back to yourself and believe it. 
Make yourself a dinner platter
Because why not?! Pop to your local grocery store and grab some cheese, sundried tomatoes, crackers, prosciutto, rocket, fresh bread, strawberries, and chocolate. Make a gorgeous platter and have it all to yourself!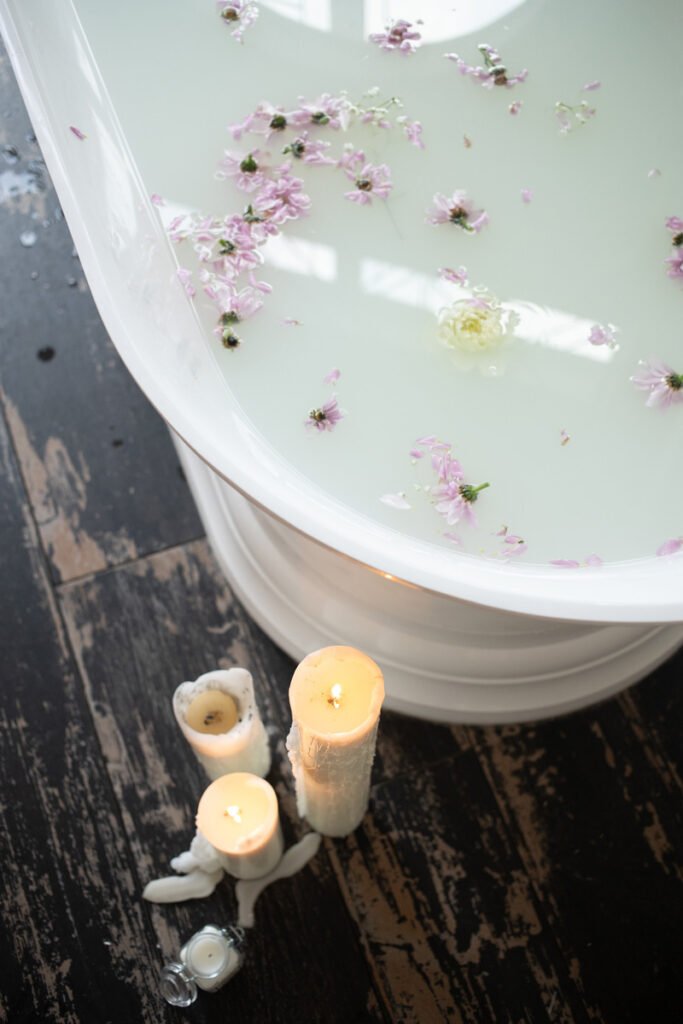 Run a bath
Pour yourself a glass of wine and run a bubble bath. Pop some Organic herbs in (Lavender, Rose Petals). Drop some EverEscents Essential Oils in – Geranium, Lavender and Ylang Ylang is the perfect V Day blend. Turn the ceiling light off and light some candles instead. Play some music. Relax and unwind, you are so fortunate to have this sacred time to yourself. 
Pamper yourself
There's nothing better than feeling fresh, clean, and pampered. Wash your hair with the luxurious EverEscents or Clever Curl products. Do a hair mask with the EverEscents Deep Treatment or Clever Curl Treatment. Apply your body oils, facial serums, and moisturisers. Pop your favourite pjs on before winding down.
Put your phone down
This is a special day for you, so try not to sit there scrolling all night. Put your phone away or pop it on Do Not Disturb. Pick up a book instead – get lost in it. Find some other mindful activities to do – sketch, move your body, express gratitude, journal or watch a feel-good movie. 
Valentine's Day is undoubtably a beautiful day for everyone! Feel the universal energy and enjoy this special day of the year, no matter where you are or who you are with.