Selecting from our Clever Curly Line.
The Ultimate Curl Combo! The road to embracing your textured tresses can have a lot of twists and turns but keep in mind that the journey is just as important as the curl destination.
Although it might seem that with embracing your curls comes a science degree in hair it can be simplified to suit you and your lifestyle. The Clever Curl range is a specialised range that was designed with and for the Australian Curl Community in mind. It is a range specifically designed to help strengthen, moisturise, hold and protect each and every curl type including our wavy, coily and kinky friends. 
The Clever Curl range was formulated to carry a perfect balance of moisture and protein to keep your hair feeling and looking strong, healthy, bouncy, shiny, and defined. When the products are combined with water and the right techniques your textured tresses will bounce with joy. 
Selecting the ultimate Clever Curl Combo is simple! Below is a summary of each Clever Curl product, their special and unique properties and what hair types they were designed for.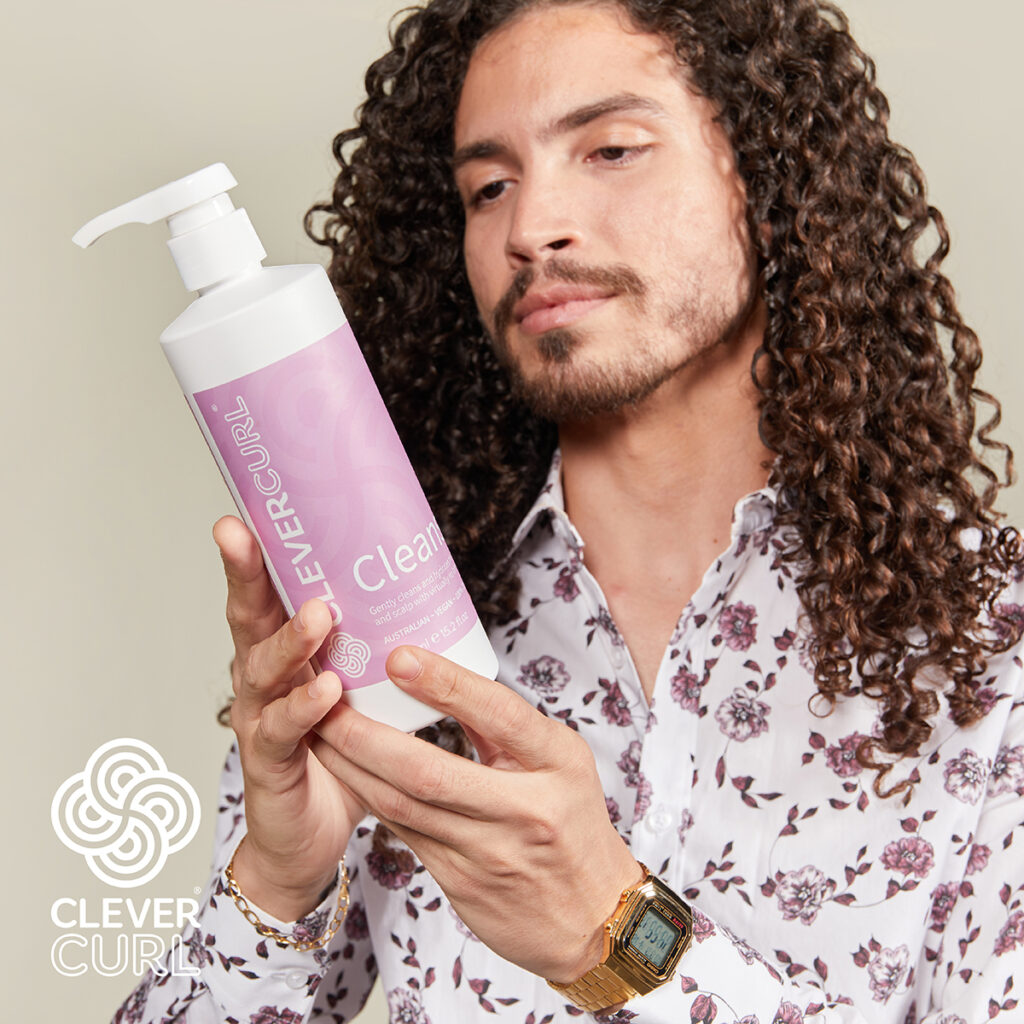 When selecting your Ultimate Combo, we always recommend starting with the Cleanser. Keeping your scalp healthy is essential thus why the Cleanser is the foundation of the Clever Curl range.
The Clever Curl Cleanser is a no lather Cleanser that is designed to be used in replacement of your shampoo. It's cleansing properties will assist in removing dirt, oils and build up without using unnecessary ingredients such as sulfates and harsh detergents.
When cleansing it is important to always cleanse twice. The first cleanse will remove dirt, oil and build up whilst the second cleanse will clean the scalp without any of the dirt, oil or build up in the way.
The second step is selecting a conditioner best suited to your hair type. 
Both Clever Curl Conditioners contain a level of moisture and protein and are perfectly suited to textured hair types. 
For the finer, wavier or healthier hair types the Light Conditioner is a perfect match. This product contains the lightest amount of moisture and will moisturise even the finest hair without weighing the hair down.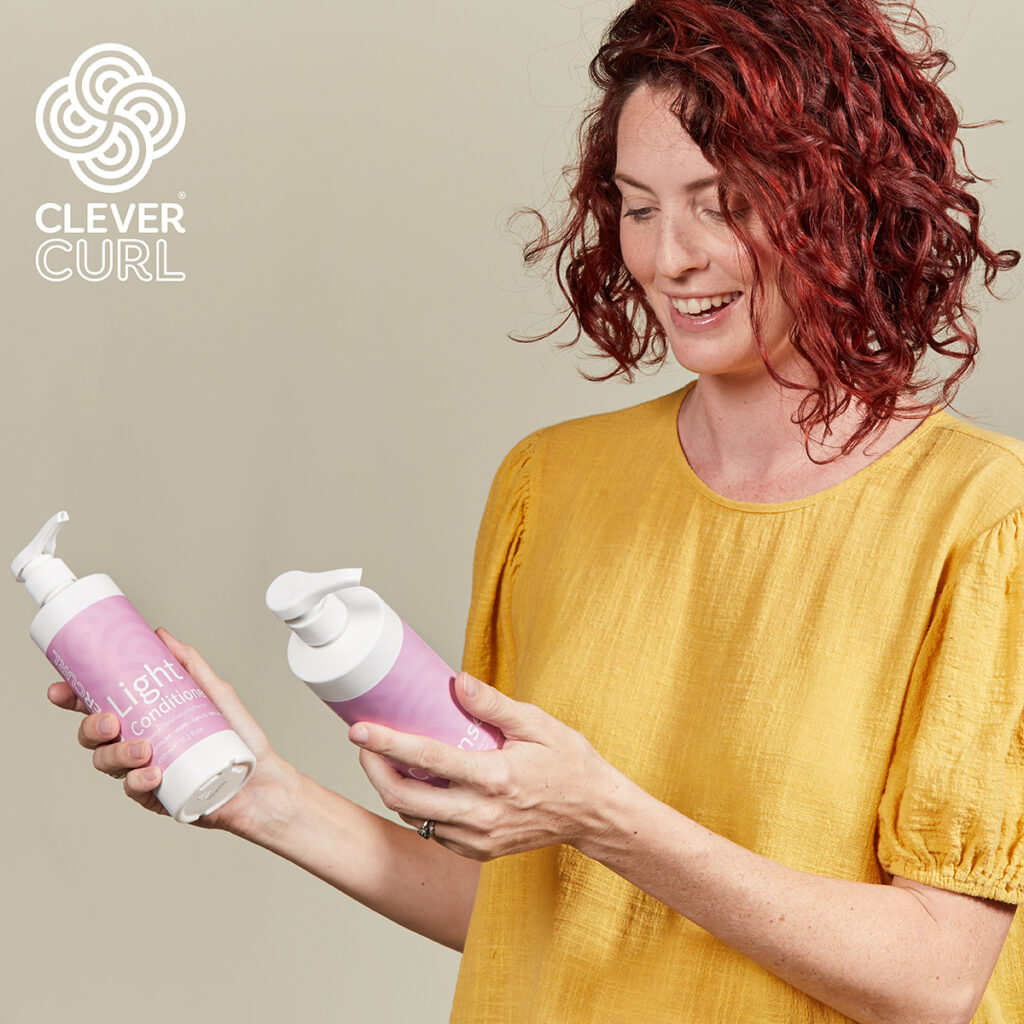 It is also a good pick for anyone following the Curly Girl Method or another curl routine for a while and no longer need products that provide a high level of moisture content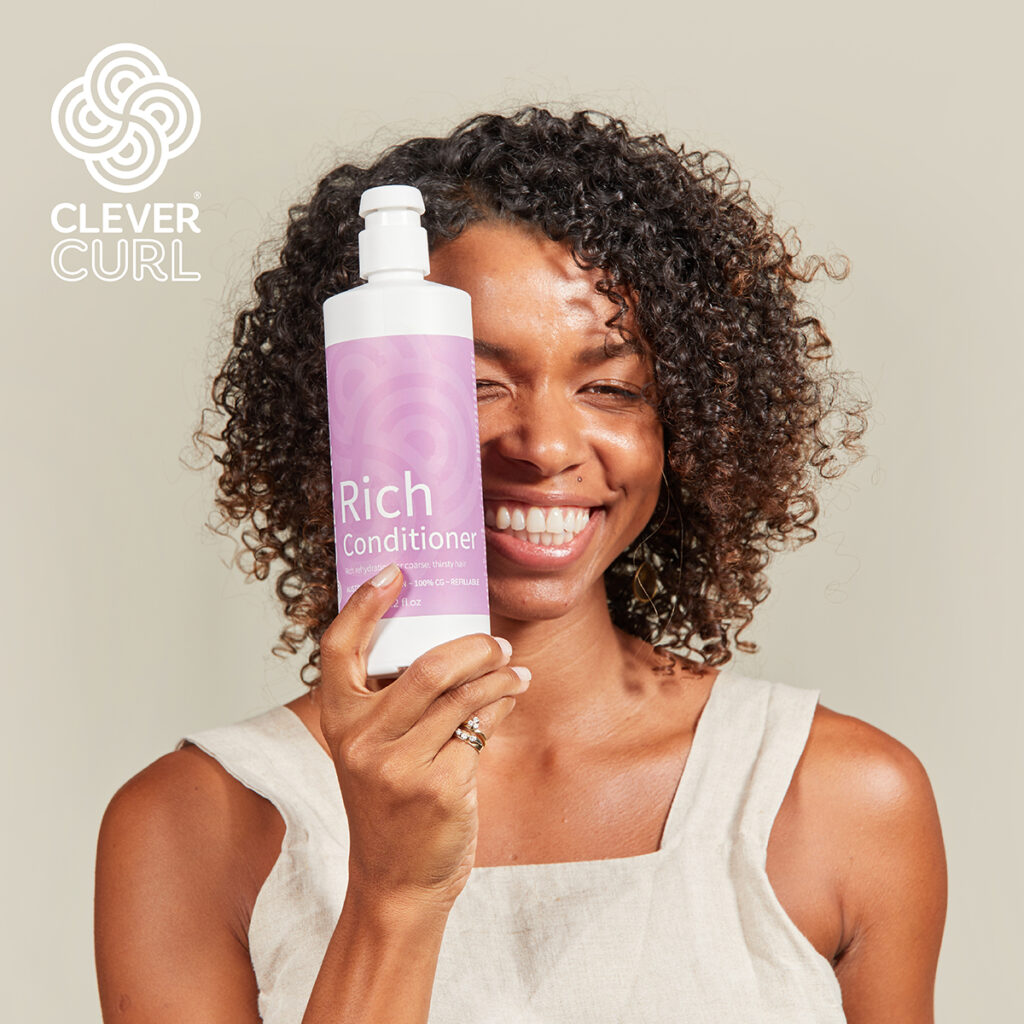 For course, dry or damaged hair types the Rich Conditioner is a great choice. This product contains a higher level of moisture content and will deliver more moisture to dry or damaged curls. 
This product is also suited to anyone that is just starting on their curl journey and has come from straightening or lightening their hair. 
The Clever Curl Treatment is a true treat for your curls. 
This product delivers optimum moisture for hair that needs a moisture hit. It is also a great product for hair that needs some extra love after a colour service or hair that has been in the ocean or swimming pool.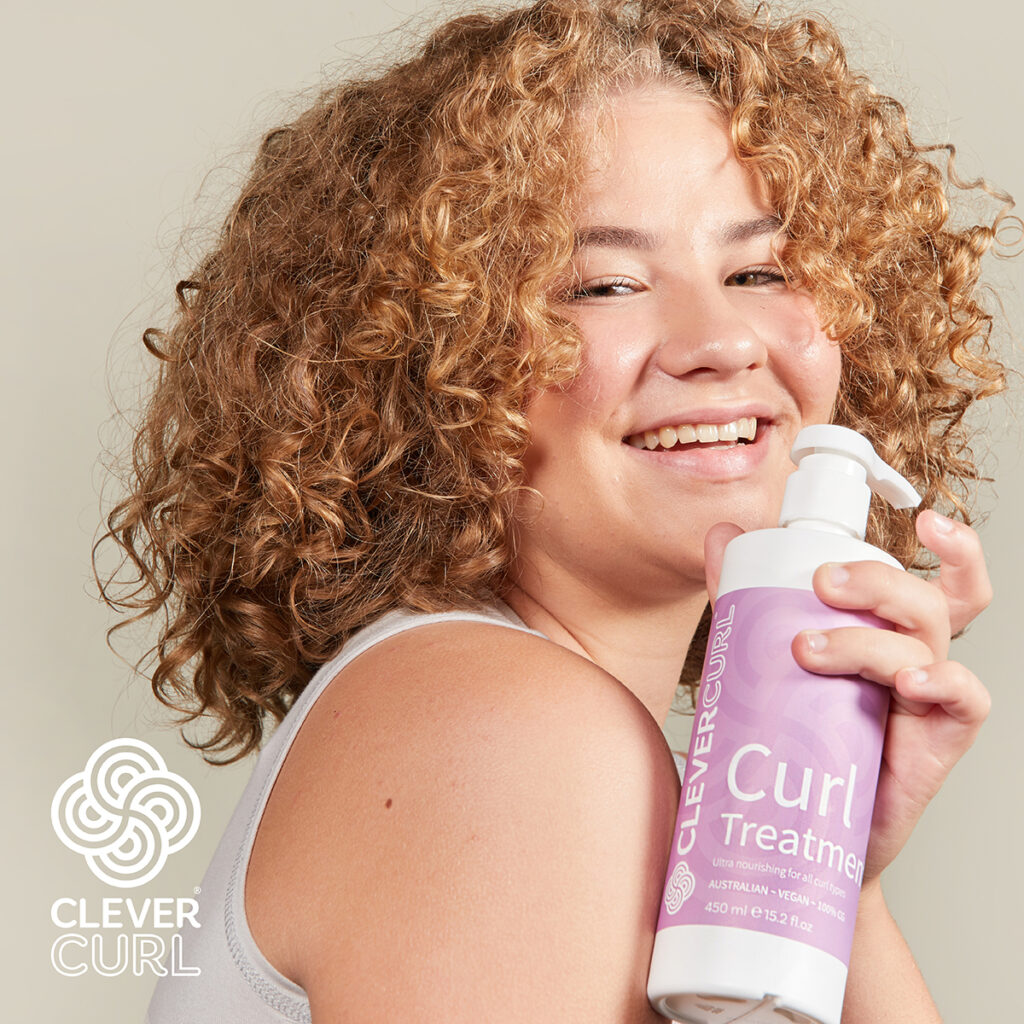 If your curls are extremely thirsty for moisture this product can be used in replacement of your conditioner, every time you wash your hair.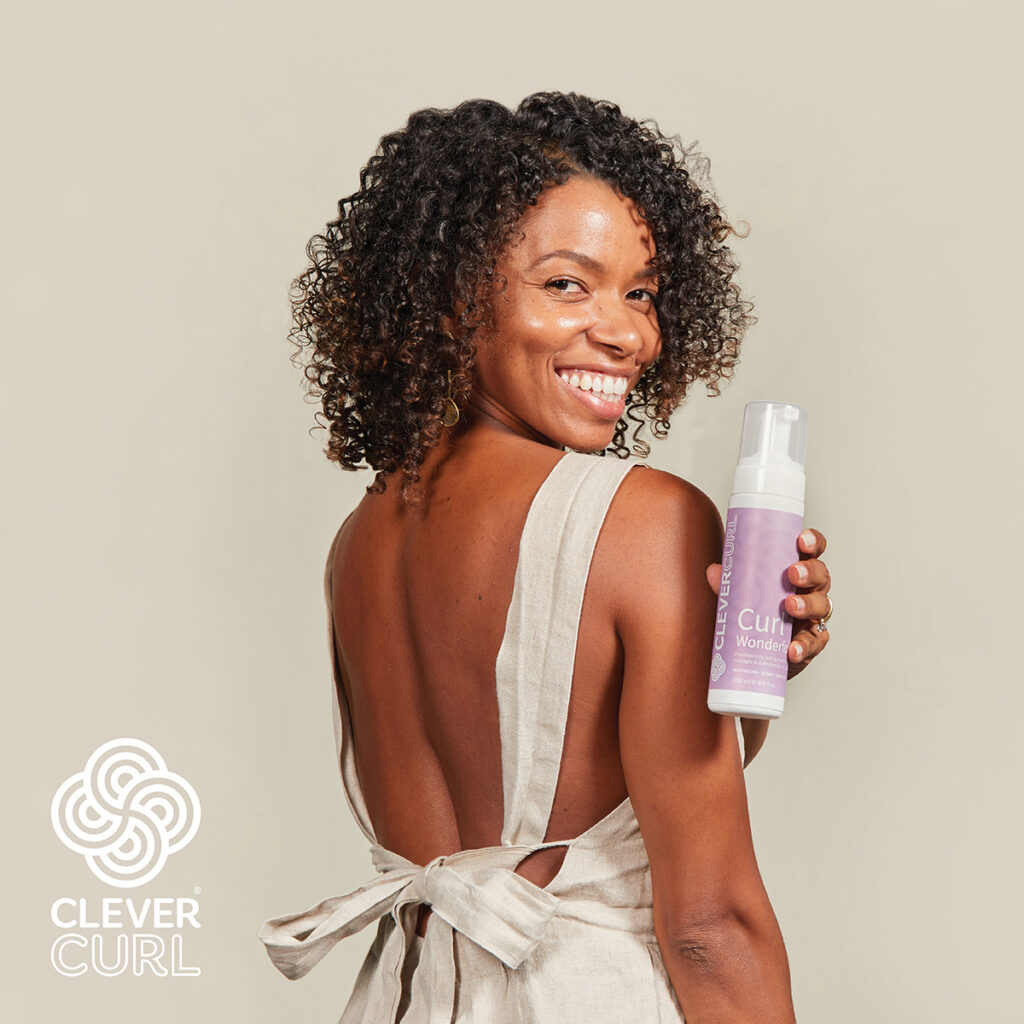 The Clever Curl Wonderfoam is the hero product of the range. It provides long lasting moisture, curl definition and medium hold. 
The Wonderfoam can be used as a leave in product prior to applying a gel and it can also be used to refresh and revive your textured locks in between wash days.
This light foamy goodness is suited to all curl types and will provide moisture, volume and shine.
Please be aware that a little bit goes a long way so it best to start with 1 pump and add more if needed.
The Clever Curl Cream is a leave in product but don't get it confused with the Curl Treatment, this beautiful formula carries moisturising properties that work beautifully in all hair types. It is designed to be left in the hair after the conditioning step and prior to applying a gel. 

This product carries stunning moisturising properties that will moisturise even the driest and thirstiest curls. 
This product is a great choice for anyone that is just beginning on their curl journey.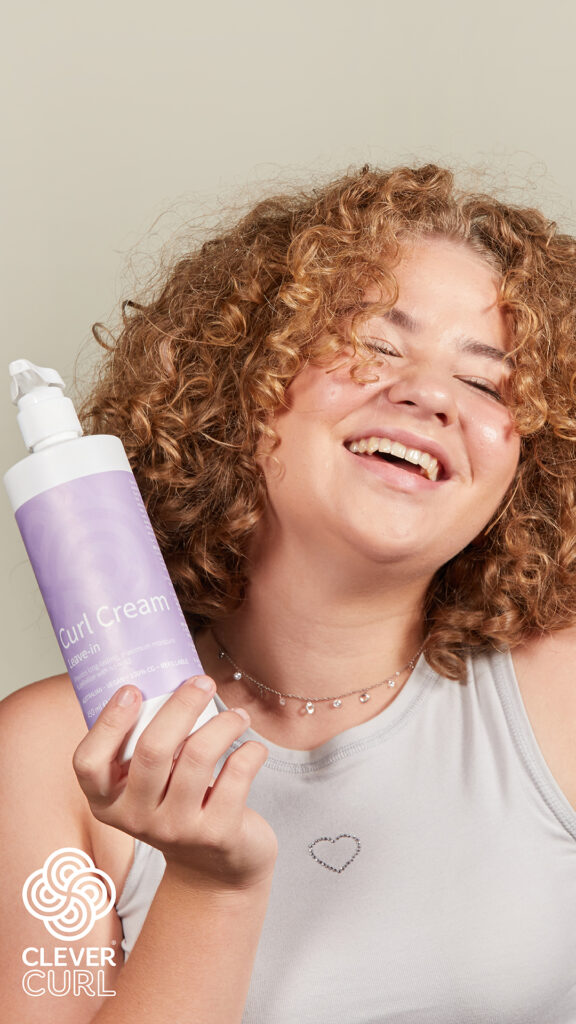 These two clever gels have been designed to work is the harshest parts of Australia's climates. 
The Dry Weather Gel contain humectant properties that help attract further moisture into the hair which works perfectly in a dry climate. Not only does this gel work in dry climates but it is also a perfect choice for anyone that needs lots of moisture and hydration. It's a great starter gel for anyone just beginning their curl journey.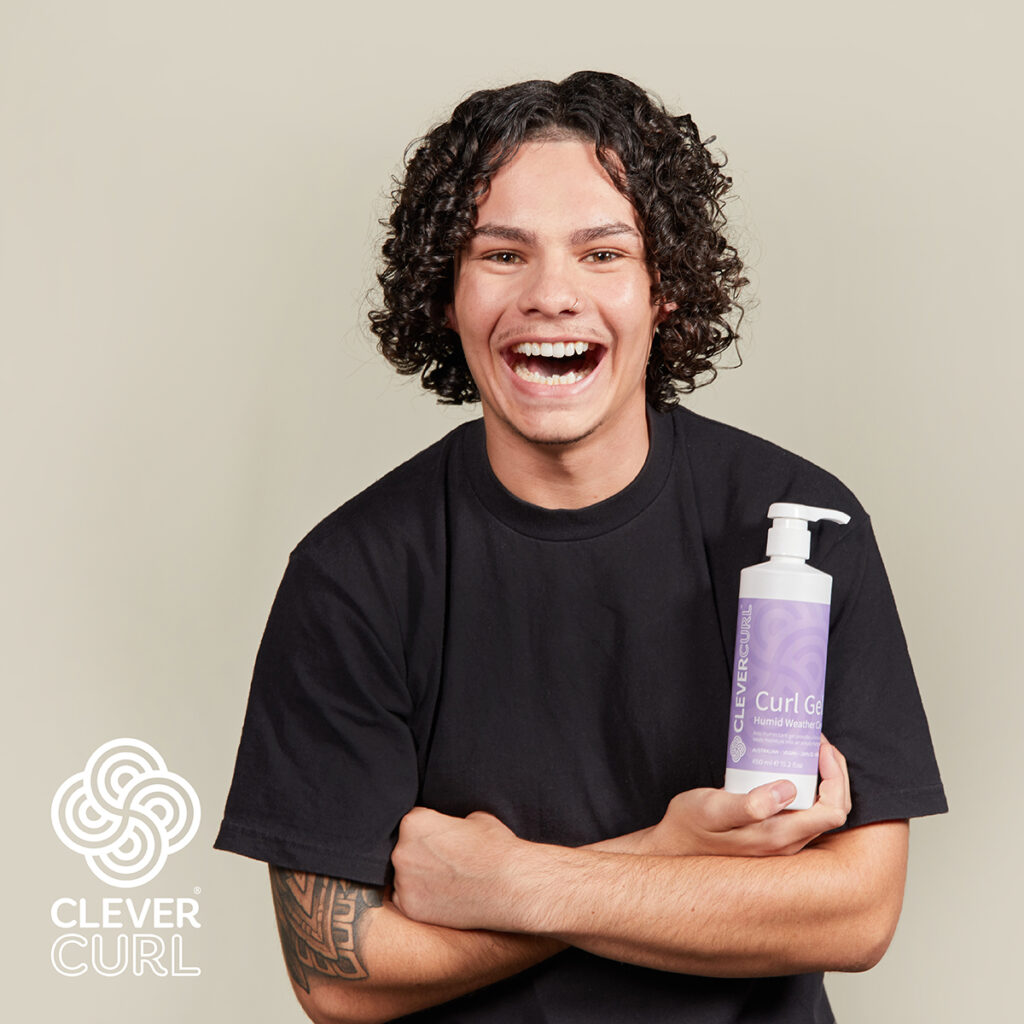 The Humid Weather Gel contains anti humectant properties which help lock moisture into a hydrated curl. These anti humectant properties also work to protect the curl in a humid climate. This gel is a perfect choice for anyone that has been following the Curly Girl Method or a curl routine for a while and already has healthy, hydrated curls. 
Why Selecting the Ultimate Combo is so important.
Selecting the right products for you will allow your curls to become healthy, hydrated and the happiest they have ever been. 
While your curls will reap the amazing benefits of the Clever Curl products have to offer you can rest assured knowing that this range is formulated with minimal ingredients and high quality formulas that are sulfate, silicone free. 
Clever Curl also ticks all the boxes being 100% Australian Made and Owned, not tested on animals, Vegan Friendly and made with love and a reduced carbon footprint. 
We are sure that the Clever Curl range will be our new curls best friend!